Unleashing the Power of Video Engineering
We are in an era of transition whereby people are seen migrating from terrestrial TV broadcasting to online video streaming. However, the end users have high expectations from OTT service providers as they compare it to the existing broadcast services. They want that the OTT viewing experience should be just like the terrestrial watching experience whereby they are able to stream content at single click.
They are least bothered about the framework or components like encoders, DRM or CDNs that ensure streaming. All they expect is high-quality videos and real-time streaming. Hence, the OTT providers need to understand the expectations of the customers and optimize their solutions accordingly. Our team of experts works with OTT providers in the end to end journey to ensure best and immersive viewing experience.
Nomiso – Your Video Engineering Catalyst
Nomiso brings expertise in cutting-edge video processing and compression technologies, ensuring your content dazzles in Ultra High Definition and High Dynamic Range, captivating your audience like never before.
Our team also has expertise to scale DevOps adoption by focusing on areas that act as key enablers including enterprise tooling strategies and real time metrics.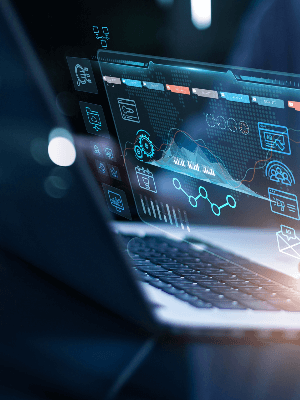 Sculpting Tomorrow's Possibilities: Digital Engineering
The seamless integration of advanced technologies like artificial intelligence, cloud computing, and data analytics to revolutionize the product development lifecycle. This agile and data-driven approach empowers engineers to design, simulate, and optimize complex systems, accelerating innovation, and ensuring efficient, sustainable, and cost-effective solutions for the modern world.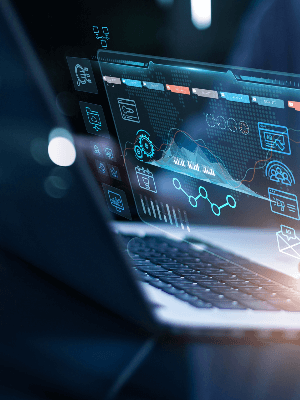 Trailblazing Digital Engineering: Nomiso at the Forefront
Embrace the future of digital with Nomiso, as we lead the way in web and mobile app development, leveraging AI and IoT to create transformative user experiences.
Nomiso's digital engineering solutions embody the latest trends, enabling seamless digital transformations and empowering businesses to thrive in the rapidly evolving technological landscape.
Elevate Performance with Platform Engineering
In the world of platform engineering, we merge automation, AI-driven monitoring, and adaptive approaches to guarantee unmatched system reliability, scalability, and quick response in today's ever-changing digital terrain. Keep your edge and provide smooth user experiences while reducing downtime and optimizing your digital infrastructure's potential.
Reliability Redefined: Nomiso – Your Platform Engineering Vanguard
Nomiso's Platform Engineering solutions redefine system dependability, employing a seamless blend of software engineering and IT operations to ensure maximum uptime, rapid incident response, and outstanding performance, empowering your business to thrive without disruptions.
Data and Advance Analytics
Empowering Innovation with Data Analytics
The data-driven revolution as Data and Data Analytics converge, harnessing the power of big data, machine learning, and AI to extract actionable insights, make informed decisions, and drive transformative growth in an increasingly data-centric world. Stay ahead of the curve, optimize strategies, and unlock the full potential of your business with the transformative capabilities of cutting-edge data analytics technologies.
Data and Advance Analytics
Empowering Insights: Nomiso – Your Data Analytics Partner
Nomiso helps businesses harness the power of data through advanced analytics, predictive modeling, and data visualization. Our expert team transforms complex data into actionable insights, empowering data-driven strategies and informed decision-making for your business's success.
Artificial Intelligence (AI) is revolutionizing industries and reshaping the future, empowering humans with intelligent systems that can analyze vast data, automate tasks, and augment decision-making processes. Embrace the AI revolution to unlock new levels of efficiency, innovation, and understanding, making the world smarter, safer, and more connected than ever before.
Unleashing AI's Potential: Your Intelligent Future.
At Nomiso, we harness the transformative power of artificial intelligence to propel your business forward. Our AI experts develop innovative solutions, from machine learning algorithms to natural language processing, enabling automation, personalization, and data-driven decision-making, ultimately unlocking new possibilities and efficiencies for your organization's growth and success